WORKSHOP PARTICIPANTS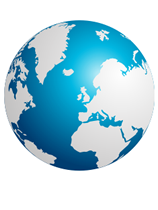 MANORANJAN MOHANTY
Professor, Council for Social Development, University of Delhi
Research Fellow, Orfalea Center for Global & International Studies, UCSB
Networking Workshop
Delhi Workshop (Co-convener)
Prof. Mohanty is Durgabai Deshmukh Professor of Social Development at the Council for Social Develeopment, New Delhi and Co-chair of the Institute of Chinese Studies and Visiting Professor at the Institute for Human Development, Delhi. He was Director of the Developing Countries Research Centre, University of Delhi from 1993 till 2004 when he retired as Professor at the Department of Political Science, University of Delhi, where he taught Comparative politics and Chinese Politics since 1969.

With a B A (Hons.) from Ravenshaw College, Cuttack, Orissa, M A (Delhi) and Ph D ( University of California, Berkeley), he has researched on theoretical and empirical aspects of the development experiences of India and China, Social Movements in the Third World, Poverty in Orissa and Politics of Global Transformation. He has been a Visiting Professor at many institutions in India and abroad including University of California, Berkeley, Oxford University and Chinese Academy of Social Sciences and University of California, Santa Barbara.

A founder-member of the China Study Group, he is a Member of the Editorial Board of China Report and China Quarterly and Editor of Social Change. He is Emeritus Chairperson of the Indian Congress of Asian and Pacific Studies. He is the Founder-President of Orissa Gabeshana Chakra a research forum devoted to development issues .A founder member of the People's Union for Democratic Rights he is President of the Pakistan-India People's Forum for Peace and Democracy. He has been a part of the Indo-South Africa Dialogue, Boao Forum for Asia and REGGEN ( Rio de Janeiro)

His publications include: Revolutionary Violence ( 1977), The Political Philosophy of Mao Tse-tung (1978); Chinese Revolution: Comparative Perspectives (ed. 1992); Why is Orissa Poor? ( In Oriya, coauthor, 1993); People's Rights (Coed.1998); Contemporary Indian Political Theory (2000); Class, Caste, Gender (ed.2004); Science and Security in China and India: Selected writings of Giri Deshingkar ( Coed, 2005); Grass-roots Democracy in India and China: The Right to Participate.