WORKSHOP PARTICIPANTS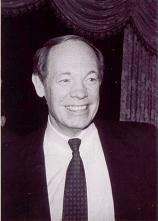 DOUGLAS M. JOHNSTON
Founder
International Center for Religion and Diplomacy (ICRD)
Planning Workshop
Douglas M. Johnston is President and Founder of the International Center for Religion and Diplomacy (ICRD).

Dr. Johnston is a distinguished graduate of the US Naval Academy and holds a Masters degree in Public Administration and a Ph.D. in Political Science from Harvard University. He has served in senior positions in government, business, academia, and the military. Among his government assignments, he has been deputy assistant secretary of the Navy; director of policy planning and management in the Office of the Secretary of Defense; and planning officer with the Presidents Office of Emergency Preparedness. In academia, he taught courses in international affairs and security at Harvard and was the founder and director of the universitys Executive Program in National and International Security. Dr. Johnston served for ten years in the submarine service and, at the age of 27, was the youngest officer in the Navy to qualify for command of a nuclear submarine.

Prior to his current position, Dr. Johnston served as Executive Vice President and Chief Operating Officer of the Washington-based Center for Strategic and International Studies (CSIS). In addition to other duties, he chaired the Centers Preventive Diplomacy Program and directed the CSIS project on Religion and Conflict Resolution. In this latter capacity, he was co-editor and principal author of Religion, the Missing Dimension of Statecraft (Oxford University Press, 1994), a seminal work that quickly became a course text in numerous colleges, universities and seminaries around the world. In 1999, it was selected by SAPIO (Japans equivalent to Time Magazine) as one of the ten most important books to read in preparing for the 21st century.

Dr. Johnston also edited and was principal author of Foreign Policy into the 21st Century: the U.S. Leadership Challenge (CSIS, 1996) and Faith-based Diplomacy: Trumping Realpolitik (Oxford University Press, 2003). In 2007, he was selected as the inaugural recipient of the Washington Times Founding Spirit Award for Faith on the occasion of its 25th anniversary celebration.